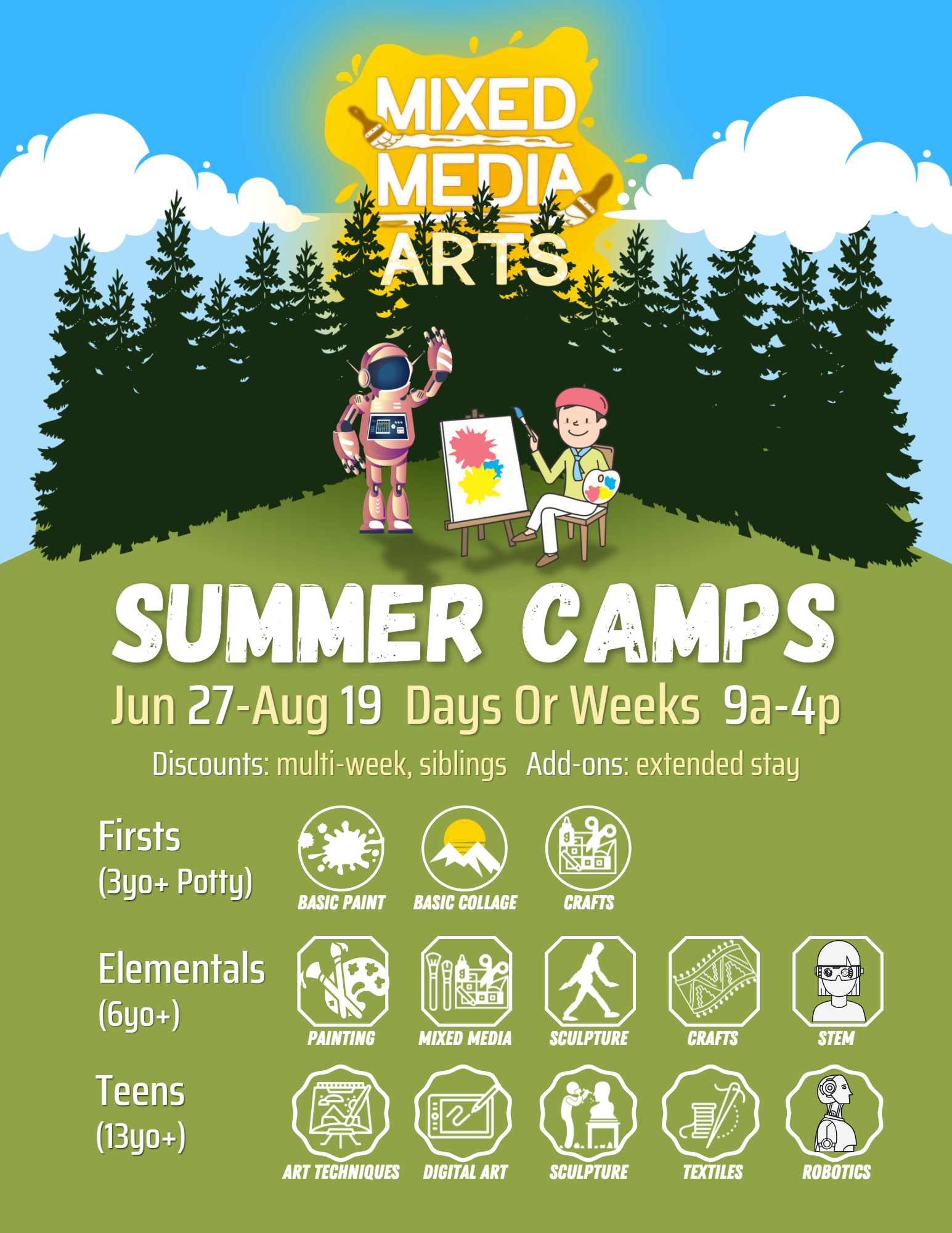 Summer will be here before you know it!
Come explore, create and experience all the magic at Mixed Media Arts! Children will be able to have fun with different themes and materials all the way from pen and paper to clay and pottery. Each day will be filled with creative crafts, time to relax and play and time outside to play games and run around.
Friday is Pizza Day!
Early drop-offs start as early as 8 am and pick-up until as late as 6 pm for a small fee.
We offer half-day and full-day experiences!
Every day is a great day to come play at MMA!
Ages start at 3 and 4 yrs old and potty trained (for half days only)!
Ages 5+ are available for full days!